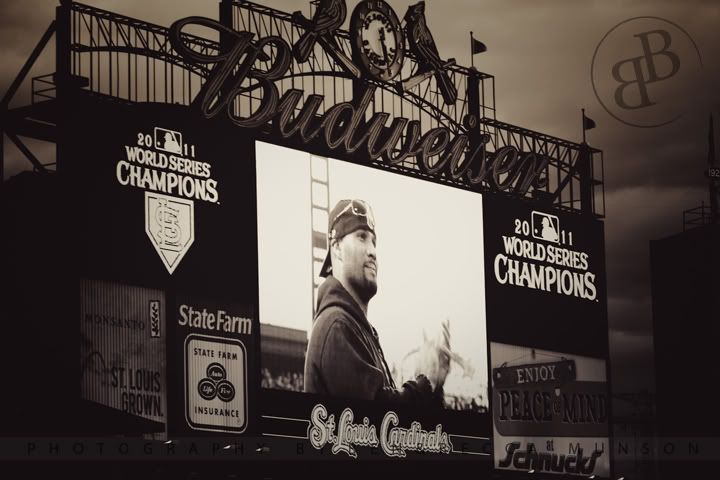 At the beginning of the 2011 season, I didn't believe the Cardinals could finish any better than 3rd place in their division without Adam Wainwright.
On my birthday on Aug. 29th, I didn't believe there was any hope of coming back and catching the Braves for the wildcard spot.
Now, I simply CAN'T believe what America witnessed in this postseason.
Way to go, Cards. You are the
Dark Horses
. You are the Wild Cards.
You are World Champions
.
Enjoy a few images from Game 2 and today's championship parade! (
Unlike other images on this blog, please feel free to download and share these images displayed below for personal, non-commercial purposes, and

click the Facebook/Twitter share button

at the end of this post to tell others where you found 'em -- blimbam.blogspot.com!
)
By the way, if you're wondering where the picture is of NLCS and World Series MVP David Freese is, call the folks at
KMOV Ch. 4
. Their extended interview with David during the middle of the parade kept him looking off the other side of the float and down at the street while his truck rolled by. Great. Thanks. :(