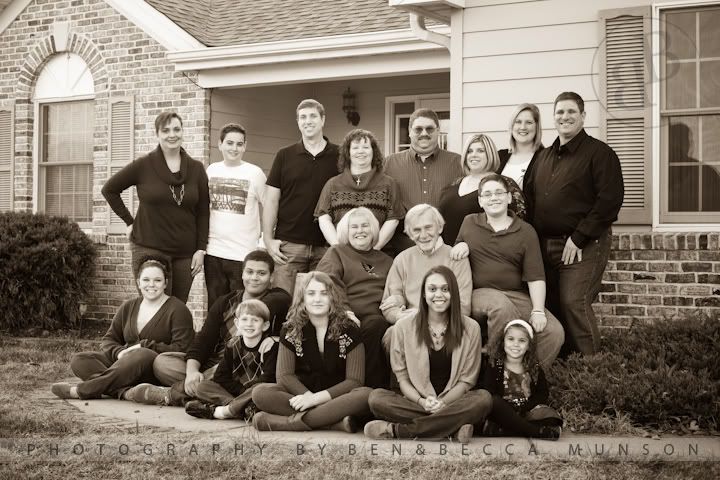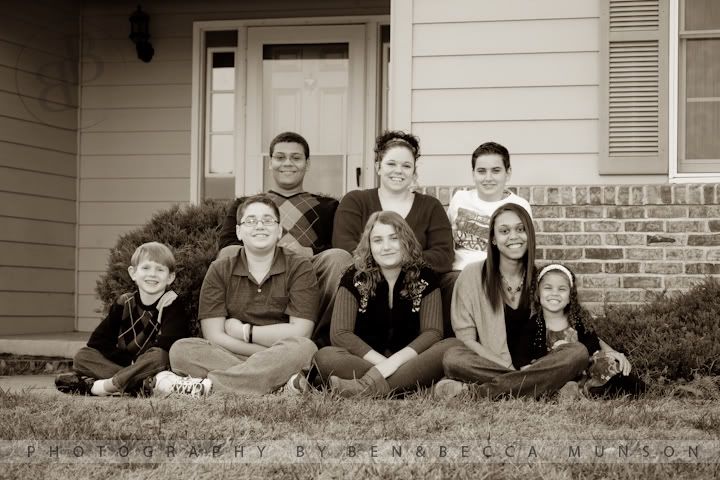 Mary and Mack had not had a family picture taken in a very long time (sounds a bit like a lot of us, I'm sure). In the always-on-the-go world we live in, it just wasn't something that had made the list of things to do. But this month, Mary made it a priority to gather the gang from their busy lives about town and come together for some long overdue photos.
That's what makes it extra special for photographers -- we've said it before, but it seems more true in these cases: we're not just snapping pix; we're recording memories.
About the bottom two memories: f/7.1, 50mm, 1/60, ISO 200. No flash. About the top: f/3.5, 1/60, 100mm, ISO 250.