Switchfoot's
first concert of their fall 2013 tour also marked the debut of their much-anticipated film
Fading West
, a raw and often emotional look into the Southern California rock band on and off the stage and around the world. Throughout the concert portion of the show, it was pretty clear the guys were having as much fun as their fans on Friday night. "I can't imagine any other night on the entire tour being any better than tonight," Jon said, leading into their final song. No doubt they were feeling a little anxiety and heightened emotion with the show's unconventional format, which led off with the film and continued with a Q&A through the rest of the set.
The end is the beginning.
During an acoustic encore, lead vocalist
Jon Foreman
grabbed a camera from backstage and photographed the sell-out crowd at
Missouri Baptist University
. If you couldn't tell, we were front and center at the show.
(Hoping Jon's images show up online at some point -- we'll update this post if they do ...)
Giant movie set lights flanked the stage, a nod to the Fading West flick. Unlike the bold LED lights common at other
Switchfoot
shows, the tungsten lights cast a warm, orange hue on bassist
Tim Foreman
-- perfect for the laid-back, low-key mood of the night.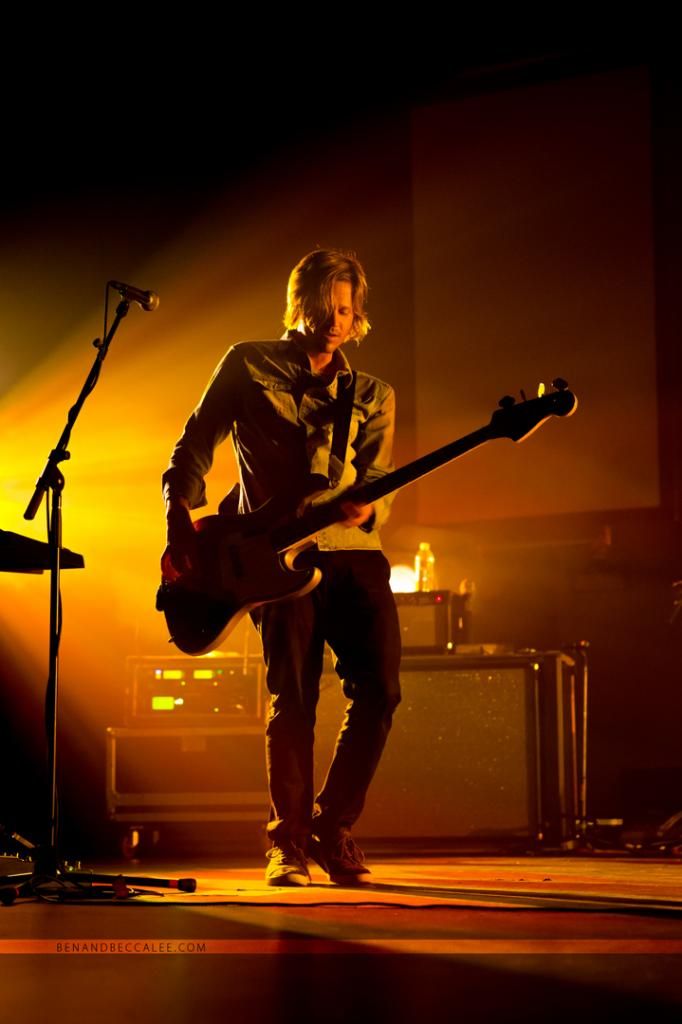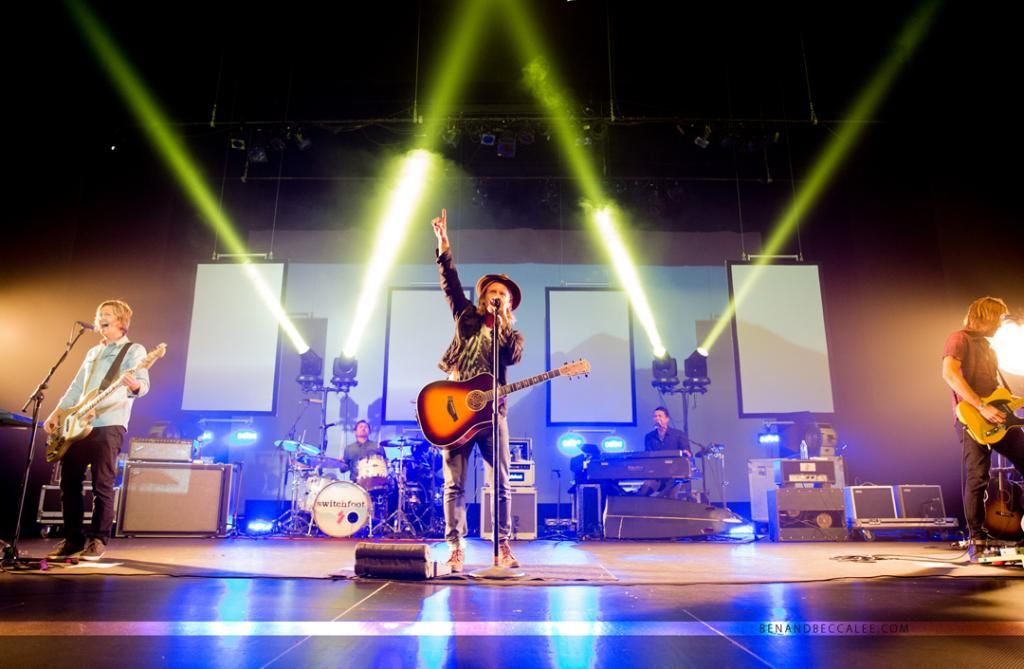 Another look at their single-mic, acoustic encore of Hello Hurricane. And, yes, that's an accordion in Jerome Fontamillas' hands: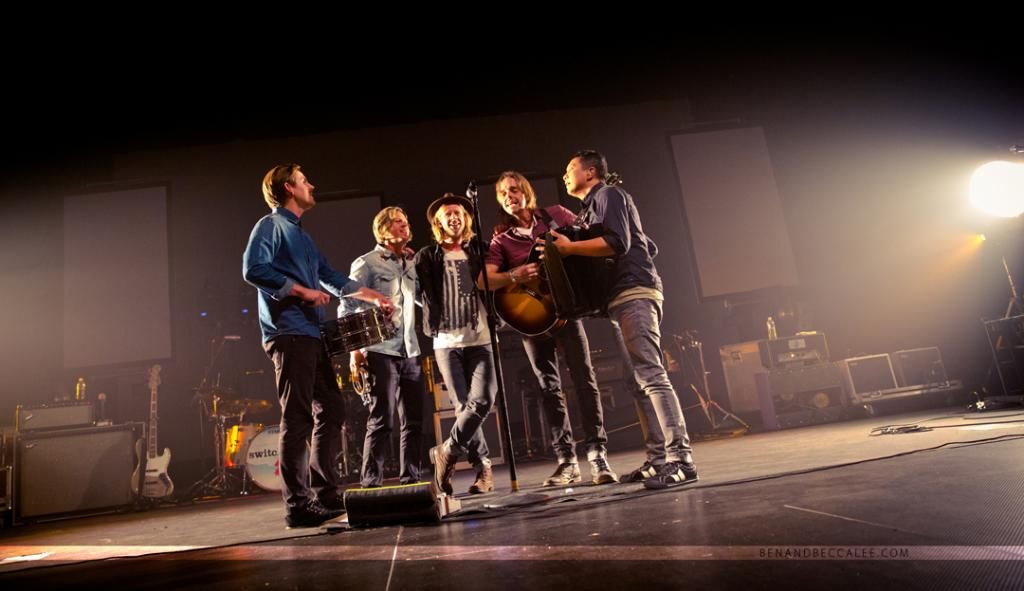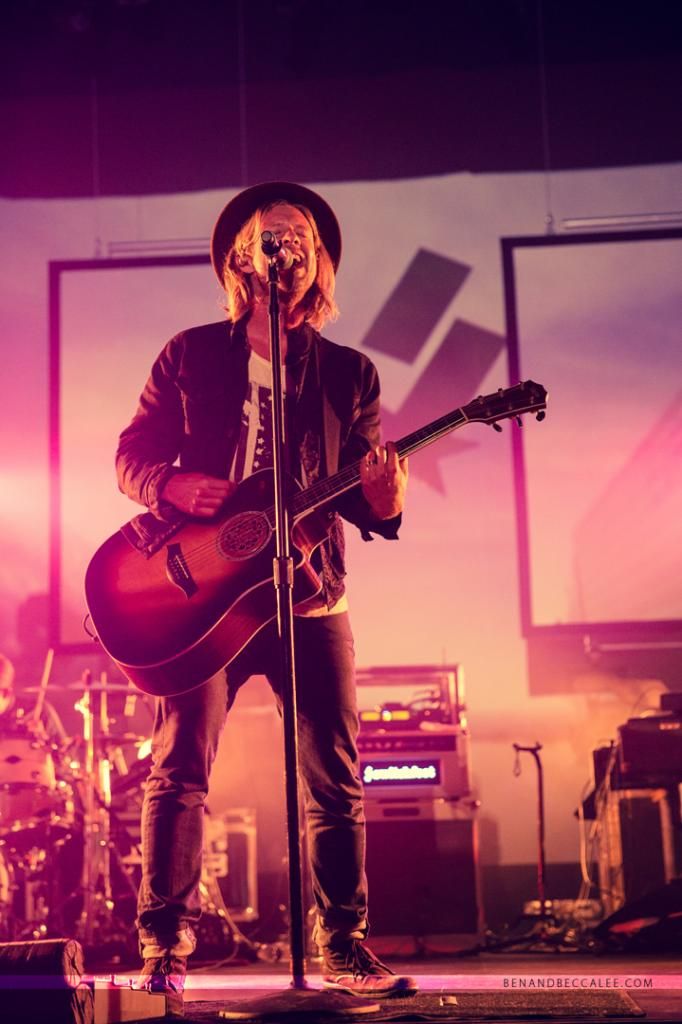 Perhaps the most unexpected part of the show for fans came during the Q&A, which actually was designed to be an integral part of the concert. On three separate occasions, Jon called up members of the crowd who had submitted questions before the show (on paper strips or via
Twitter
) to join the guys onstage.
Andrew Bushway of the band Stealing Silver
had his moment with
Drew Shirley
and Jon: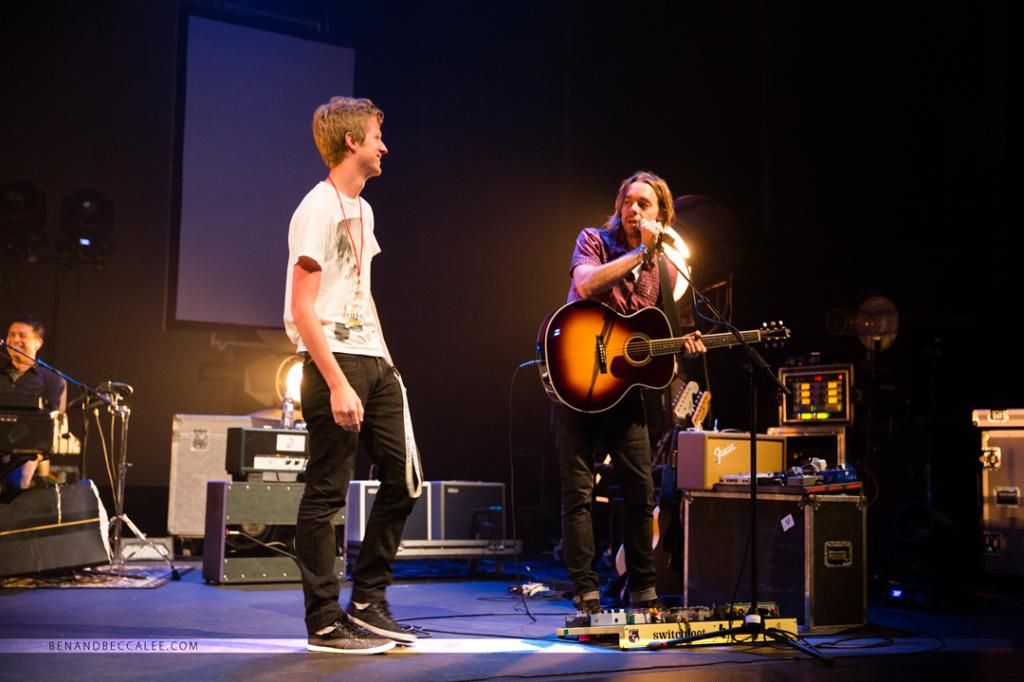 Interesting side note: Andrew's friend/bandmate Greg got to play Jon's guitar during the aftershow in the Pillsbury Chapel lobby. (And people wonder why we love Switchfoot so much?)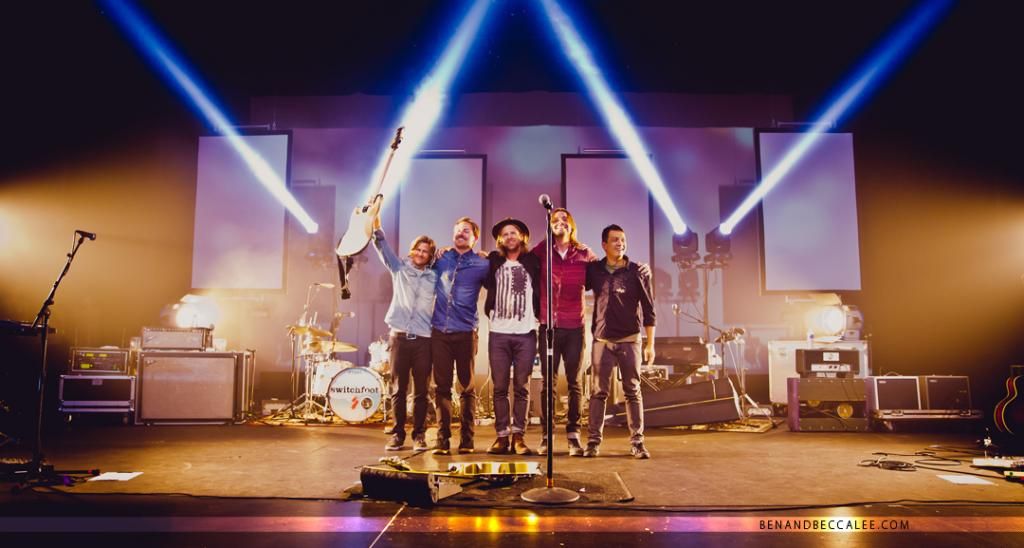 We've got a long video of the final two songs that we're still trying to hunt down better audio to dub in (and will update it if we get it):