Few words. Just a picture, some technical details and my opinion.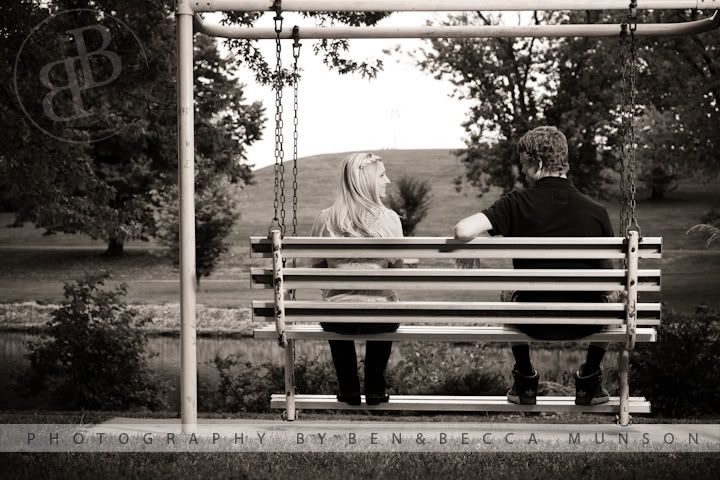 This photo was taken in the town of Washington under cloudy skies and a threat of rain, but even diffused lighting = a portrait photographer's dream, right? My favorite aspect about this photo and the reason I chose to post it are the way the light and shadows play out, especially in the back slats of the metal swing. It was a somewhat serendipitous result of trying to adequately light Brittany's face on the left.
400 ISO. f/7.1. 1/125. 85mm.